Boniface Mwangi sheds a tear as he talks about why Kenya needs to change and why he does what he does
Kenya has been on the global news on increased corruption cases and intimidation of those opposed to the regime.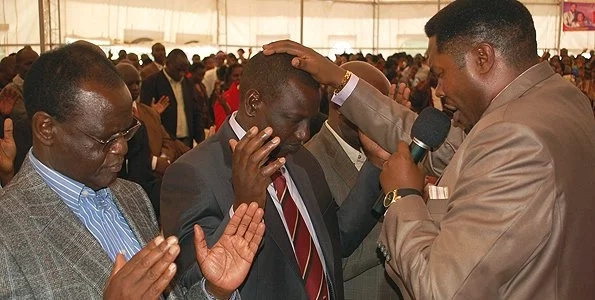 A number of corruption cases have been reported in the country since the Jubilee administration assumed power in 2013.
The government has been under sharp criticism for failing to end the vice, with even the deputy president, William Ruto, being accused of the same.
Among those who have pointed fingers at the DP is activist Boniface Mwangi. The DP has sued Mwangi for defamation after the activist labelled him a thief and claimed he might have had a hand in the murder of businessman Jacob Juma, a strong Jubilee critic.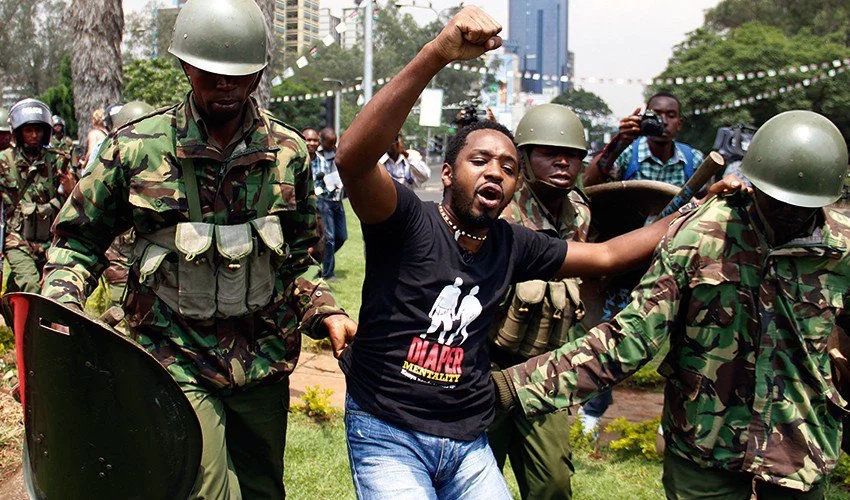 Mwangi made the comments through his Twitter handle and refused to delete them when Ruto gave him a 7-day ultimatum.
The case has since taken many twists, with Mwangi demanding records of Ruto's tax returns.
Mwangi has now become a subject of focus after he uncontrollably weeped on live TV over intimidation, threats and corruption in Kenya.
The activist was appearing on NTV's the Trend to discuss his activism.
When asked if he fears for his life, Mwangi wept saying he does and urged Kenyans to vote wisely to take their country back from the 'thugs'.
He also urged those targeting him to leave his wife and children out and deal with his as an individual.
"The only way Kenya can change is through the vote, a ballot revolution. Do not sell your vote because you are selling our future," a teary Mwangi said.
Mwangi, a former journalist and a seasoned photographer, first came to the limelight in 2009 when he shouted down former President Mwai Kibaki while he was giving a speech at the Nyayo stadium.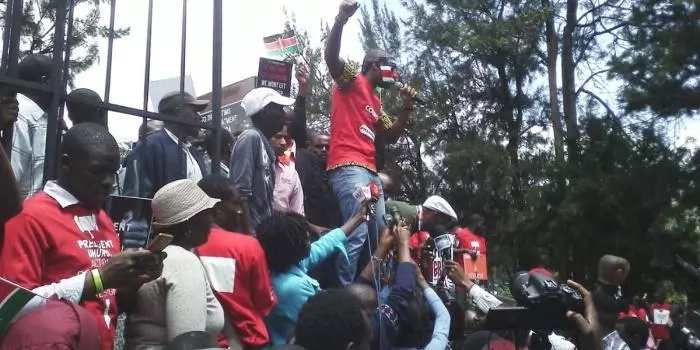 He was hauled off the stadium by security officers for embarrassing the president.
Watch Boniface Mwangi being arrested at Uhuru Park:
https://player.nur.kz/service/commercial/6py294p4
***