Days after abusing a fellow politician calling him a human's 'behind', controversial Gatundu South MP Moses Kuria has once again gone untamed and made unsavory remarks on his Facebook page.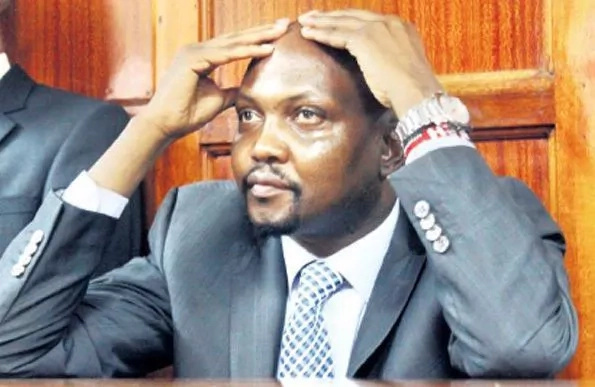 Kuria who is known for his quick tongue and unsettling social media comments has launched an attack on Mombasa Governor Hassan Joho over accusations of drug peddling and in the process, referred to Coast regional Coordinator Nelson Marwa as a "dog".
Kuria was reacting to utterances by Suna East MP Junet Mohammed who insulted Marwa on live TV calling him a "monkey" on the night of Tuesday, February 7.
Junet had appeared on Citizen TV to discuss the drug war which the government has waged in Mombasa.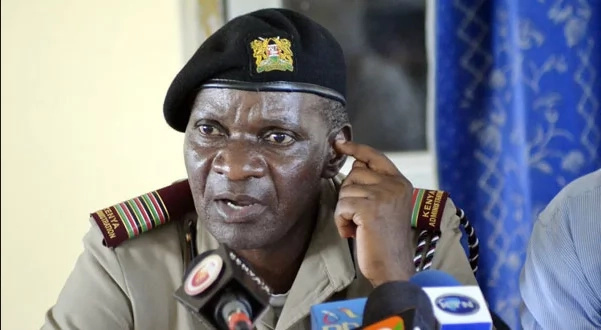 Here is Kuria's latest post on Facebook:
"I agree with Junet Mohammed. Marwa is a dog. A sniffer dog. It has rightly sniffed Joho's drugs. Now Joho is en route to joining his storekeeper Akasha. And this will leave the likes of Junet without a financier. The farewell party will be dope-literally speaking", Kuria wrote.
His comment has triggered an avalanche of reactions from Kenyans with some condemning him yet others supporting him
Múthoni Njakwe: There is no difference between you and Junet. You are both overgrown boys.
Sharmarke Lajecelow: I am really wondering the people of Gatundu may God make it easy for you people you had a rough time hope you won't be resilient in the next 5 years to re-elect this kind of a person.
Kariuki Wangai Kigoto: Both Kuria and Junet should be hauled to caught for damages. Calling a top civil servant a dog in public! What nerve! Made a, Tobiko, Kaparo: where are you?!!!!
Charles Kipyegon: Kuria is right, who does Choo-ho think he is anapiga kifua hapa kenya? Anataka kushindana na ndovu kunyia, yeye atajua kenya ina wenyewe.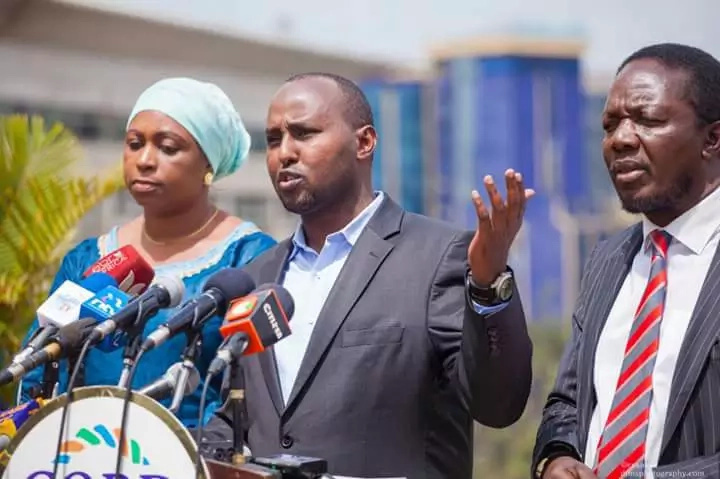 Shuah Muhonja: when will you grow up!!! Even a kindergarten kid can't reason and talk the way you are talking you need to be a role model to the society but now you poison the brave minds.
Richard Magondu: Kuria is right. Joho will be where he belongs soon and he has started getting there psychologically. Wmho are his sympathizers?? Only his clients and beneficiaries.
Ali Ibn Swaleh Addighawi: did Junet call Marwa a dog or monkey? anyways, there is very little difference between you two. Each of you serves his master. My shock is how the rest of us mere tax payers can allow ourselves to get divided into these two groups and cheer as you go for each other's throat. Mungu atuokoe.
Here's a video of Kuria and Muthama speaking after they were arrested.