The National Super Alliance is in its final stages of coming up with a power sharing formula and how the presidential candidate will be picked.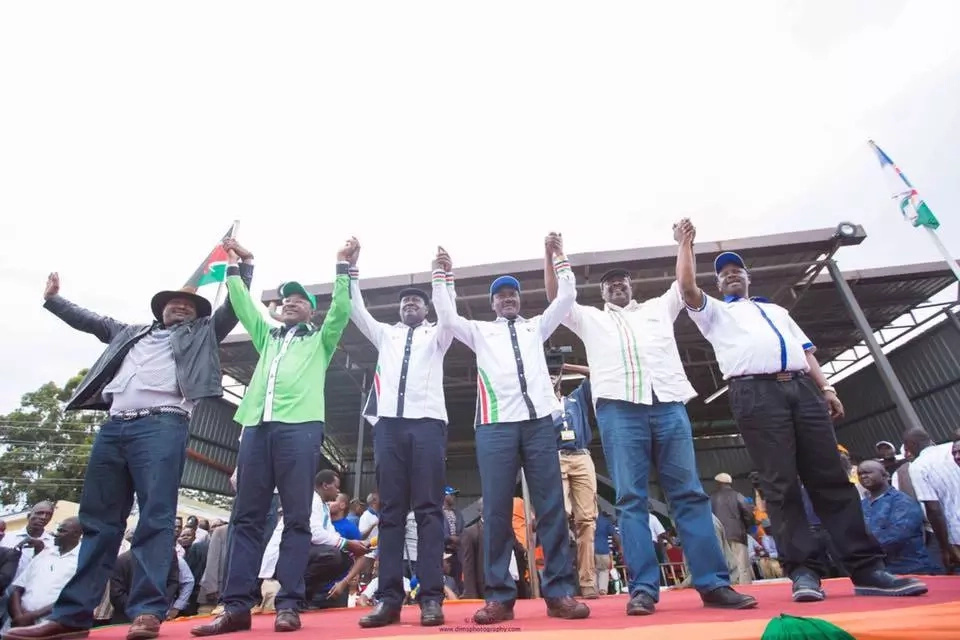 Details have emerged showing that the 12-member committee formed to draw a formula of how the coalition will work is in its final stages and has already reached a formula of how each NASA principal will be accommodated should the opposition beat Jubilee in the August 8 polls.
The NASA will create a position of Chief Minister, an equivalent of the Prime Minister for one of the two principals who will miss out on the flag-bearer and running-mate slots.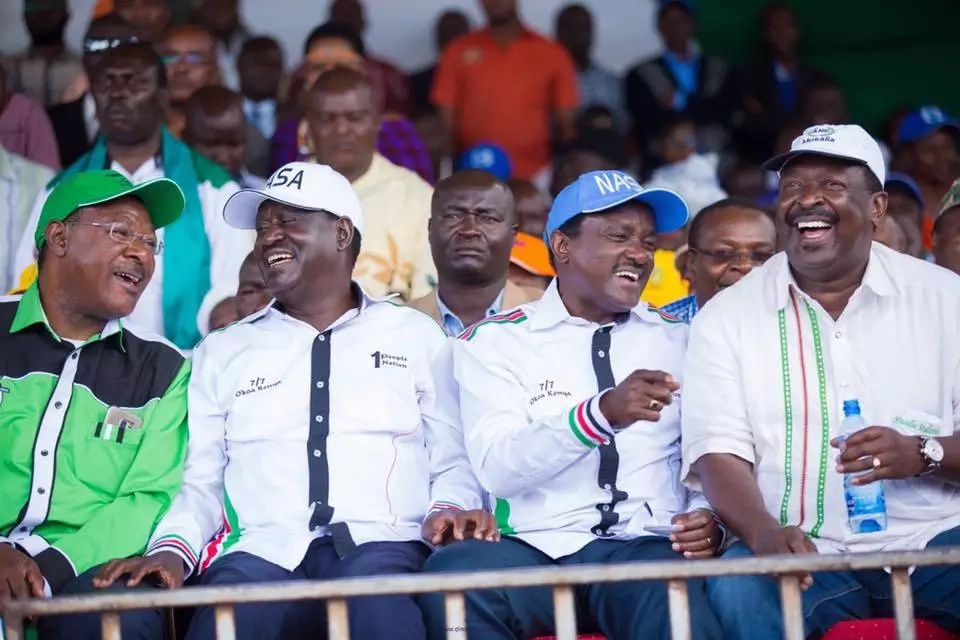 The remaining two will also be considered for Speaker and Majority Leader roles should NASA form the government.
"Apart from the presidential flag-bearer and his running mate, the remaining two principals will be given the speaker and majority leader roles, either in the National Assembly or the Senate," a source privy to the discussions told Standard.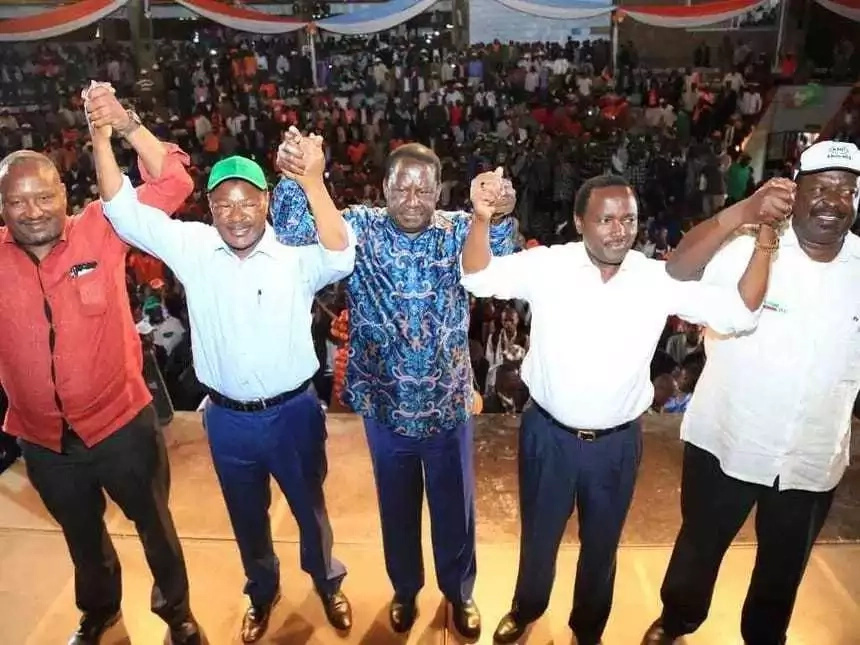 All the four principals will also be allowed to nominate members for a 22-member cabinet.
The president will have five slots, DP six slots, the remaining two principals three each and the smaller parties in the coalition get the remaining slots.
"We want to make sure that the cabinet slots are shared among all the people of Kenya. The principals will not be allowed to nominate people for their cabinet slots from one region," the paper quotes the source further.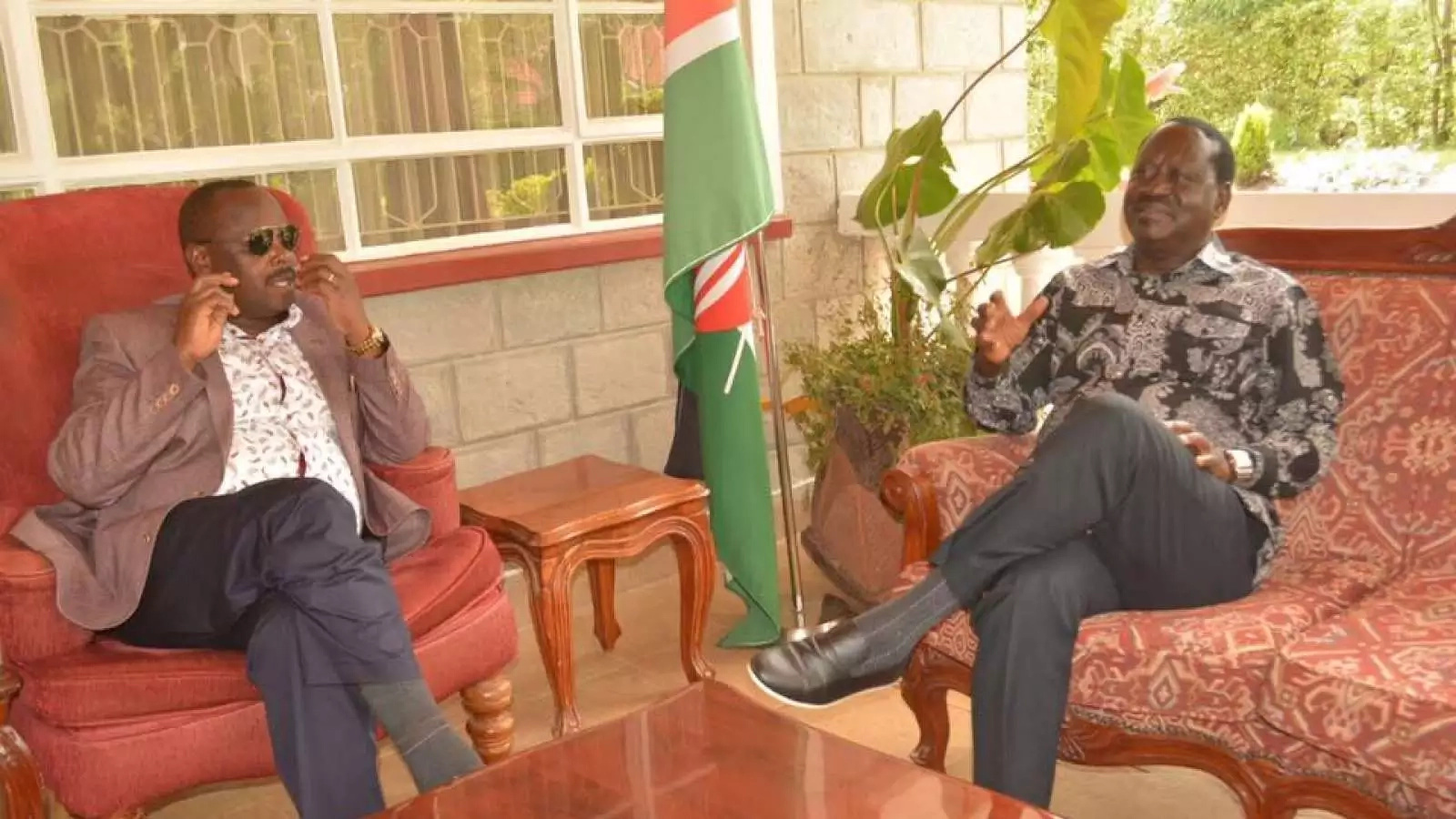 Reports also indicate that the committee has agreed that for one to qualify to be the flag-bearer, they must have an influence, must be popularity and his party the most dominant.
This automatically puts Raila Odinga at a better place considering he leads the single largest party in Kenya, ODM.
Watch NASA rally in Bomet:
***